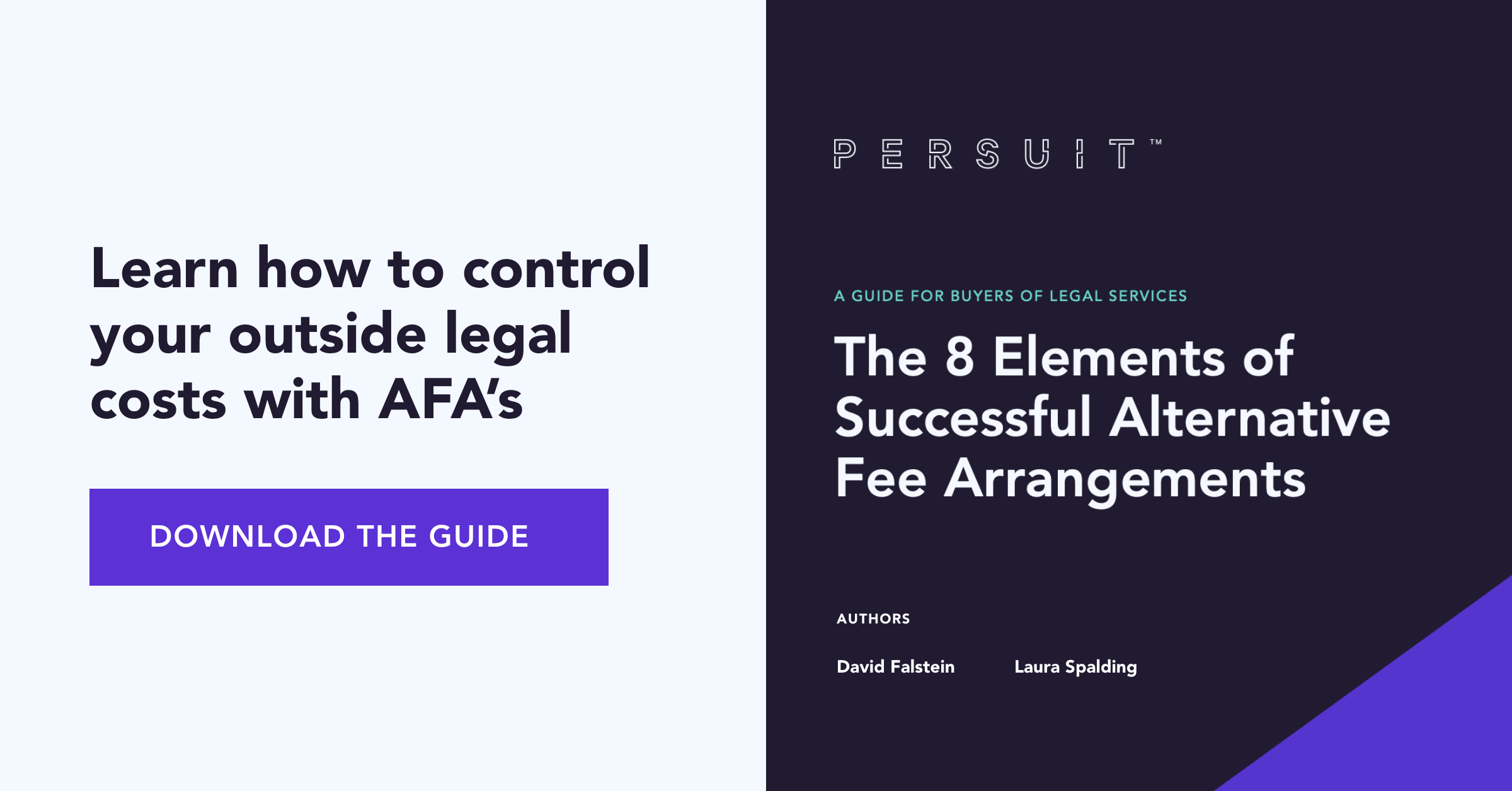 The 8 Elements of Successful Alternative Fee Arrangements
The world of AFAs can be daunting for both beginner and seasoned users.
Our AFA Guide is here to help. AFAs can:
Reduce fees
Increase budget predictability
Lead to better outcomes for clients
Increase profitability for law firms
The PERSUIT team, with its track record of designing thousands of different AFAs for clients and law firms, has identified 8 key principles that make up a successful AFA.