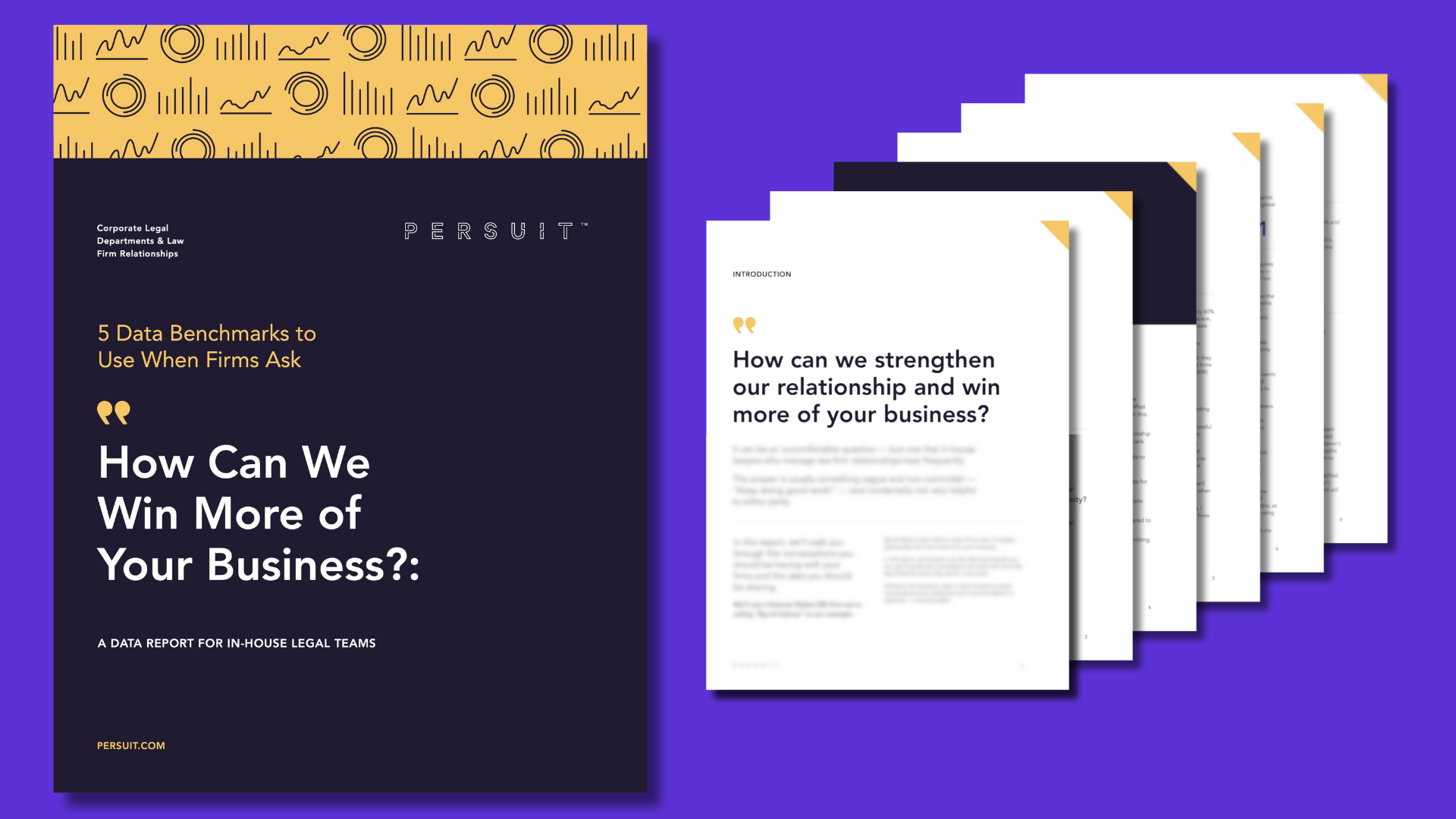 5 Data Benchmarks to Use When Firms Ask:"How Can We Win More of Your Business?"
A data report for in-house legal teams.
"How can we strengthen our relationship and win more of your business?"
It can be an uncomfortable question — but one that in-house lawyers who manage law firm relationships hear frequently.
In this report, we'll walk you through the conversations you should be having with your firms and the data you should be sharing.
We've pulled anonymized benchmarking data from the real behaviors of over 850 firms and legal providers — including over 90% of the top 200 firms in the world — that have submitted proposals on PERSUIT to show you the important data points you should be talking about with your firms.
Whatever the situation, data is what transforms these conversations from subjective (and uncomfortable!) to objective — and actionable.