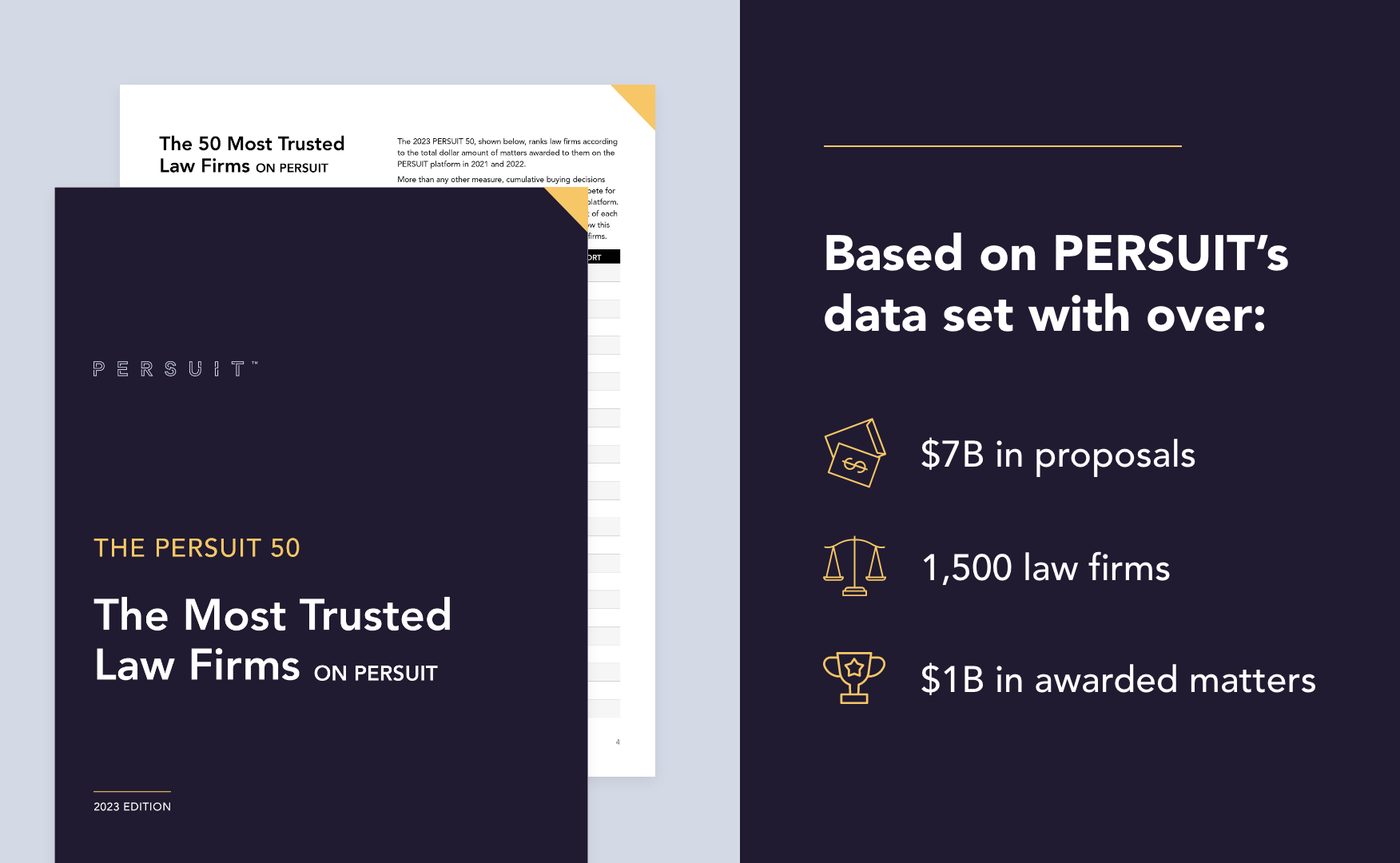 The PERSUIT 50
Law firm rankings are a big deal.
So why are the leading ones largely based on surveys, interviews, and subjective opinions?
PERSUIT has been working to change that.
The PERSUIT 50 is our first report ranking the top 50 most trusted firms on the PERSUIT platform.
No surveys, no interviews, no pay-to-play schemes.
Just data and outcomes, based on PERSUIT's data set of over:
$7B in proposals




1,500 law firms




$1B in awarded matters
Which firms made the cut?