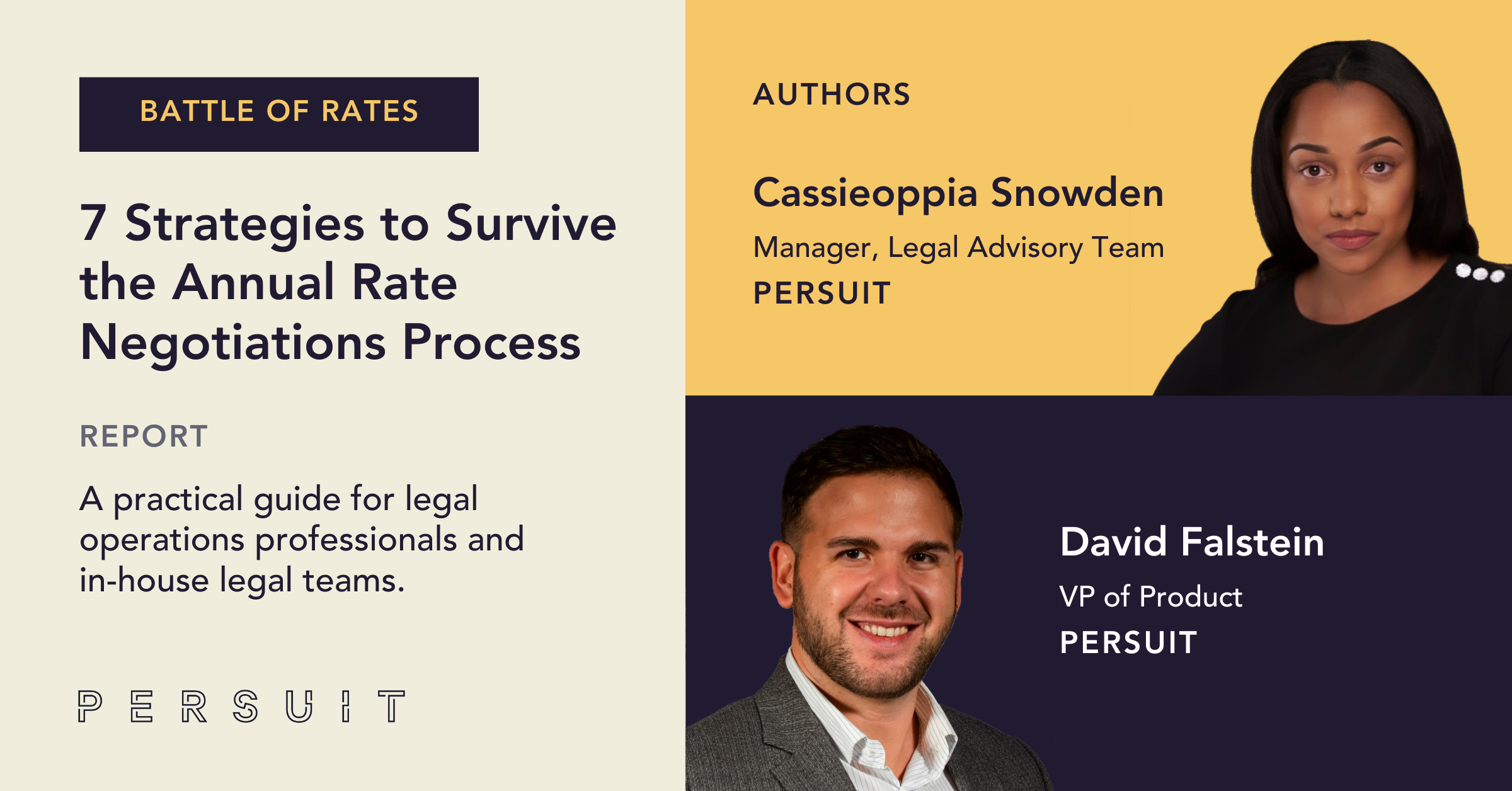 Battle of Rates: 7 Strategies to Survive the Annual Rate Negotiations Process
A practical guide for legal operations professionals and in-house legal teams.
Annual rate negotiations is one of the most frustrating, time-consuming, energy-sapping tasks performed by in-house legal teams. 😫
We can't promise to make the pain of rate negotiations vanish overnight.
But we do have extensive experience helping in-house legal teams navigate rate negotiations.
David Falstein, PERSUIT's VP of Product (and former legal sourcing specialist at Johnson & Johnson), and Cassieoppia Snowden, PERSUIT's Manager of Legal Advisory (and former BigLaw pricing analyst) have teamed up to create a guide to help you succeed as you negotiate new rate agreements with your firms. 🚀
In this guide, David and Cassieoppia share what you need to know about:
The utility of blended rate cards
The importance of pricing benchmarks
Establishing panels
Negotiation tactics
And much much more more
Let us show you how to take the drudgery and pain out of rate negotiations (no PERSUIT usage required… we'll try not to let it hurt our feelings 🥹).
Read the Rate Negotiations Guide