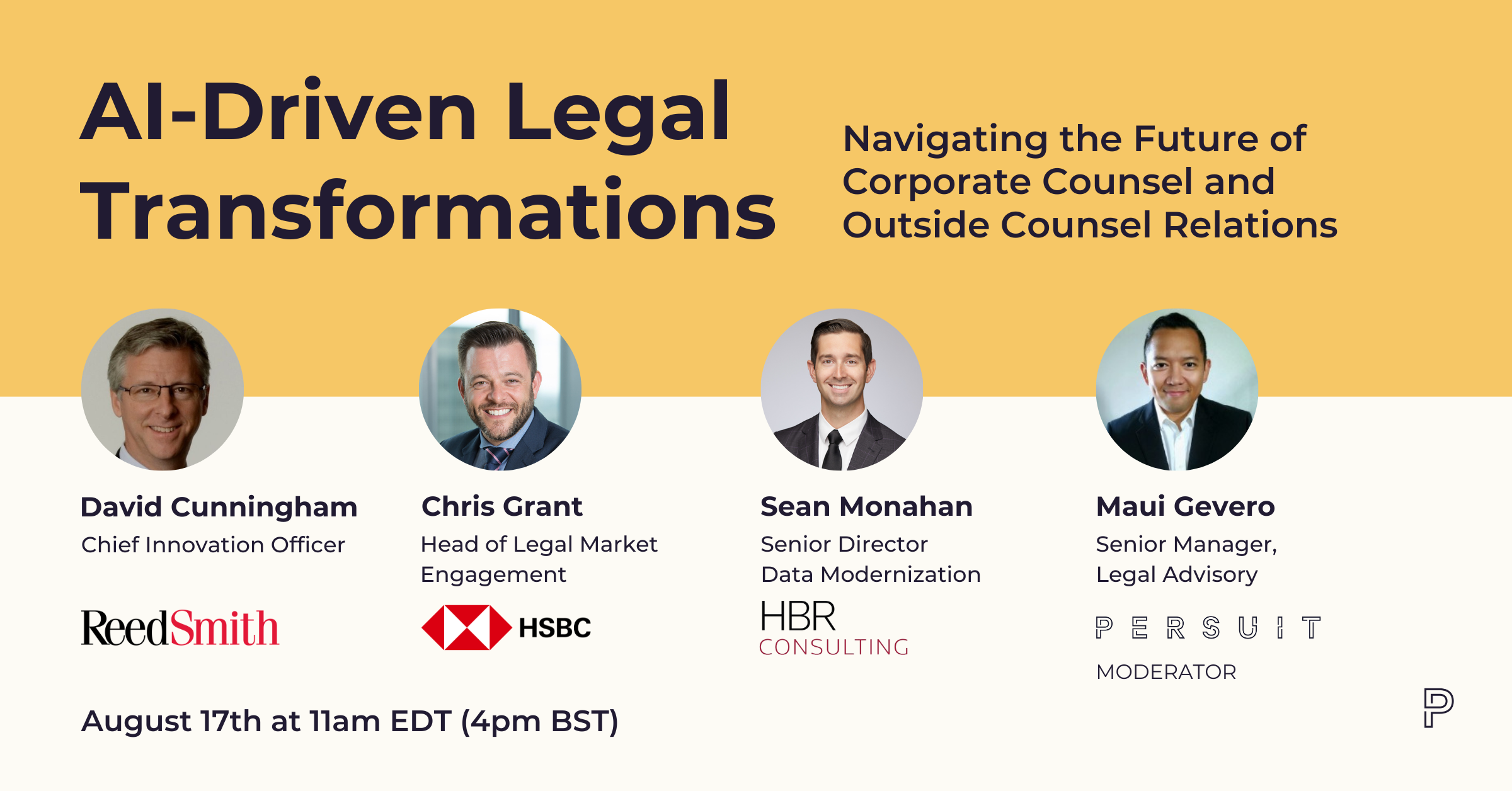 AI-Driven Legal Transformations
August 17th, 2023 11a.m. EDT / 4p.m. BST
Navigating the Future of Corporate Counsel and Outside Counsel Relations
Artificial Intelligence (AI) and more specifically Large Language Models (LLM) and Generative AI (GenAI) are rapidly transforming the legal industry. In this webinar our panel of experts and industry leaders will explore the impact of LLM and GenAI tools on the relationship between corporate legal departments (CLD) and their outside counsel (OC).
Discussion topics will include:
Law Firm and Client philosophy and strategy on LLMs and GenAI tools
The future state of Client and Law Firm relationships in a world with AI
Practical tips for CLD Leaders: Opening a conversation with your OC around AI
The industry experts on this webinar will arm you to better navigate your relationship with OC in a world with GenAI and LLM tools. Whether you're a legal professional or an industry leader, this event offers a unique opportunity to stay ahead of the curve.
Discover how to strengthen partnerships with your OC and unlock new levels of collaboration.
Join this webinar to propel your legal department forward.