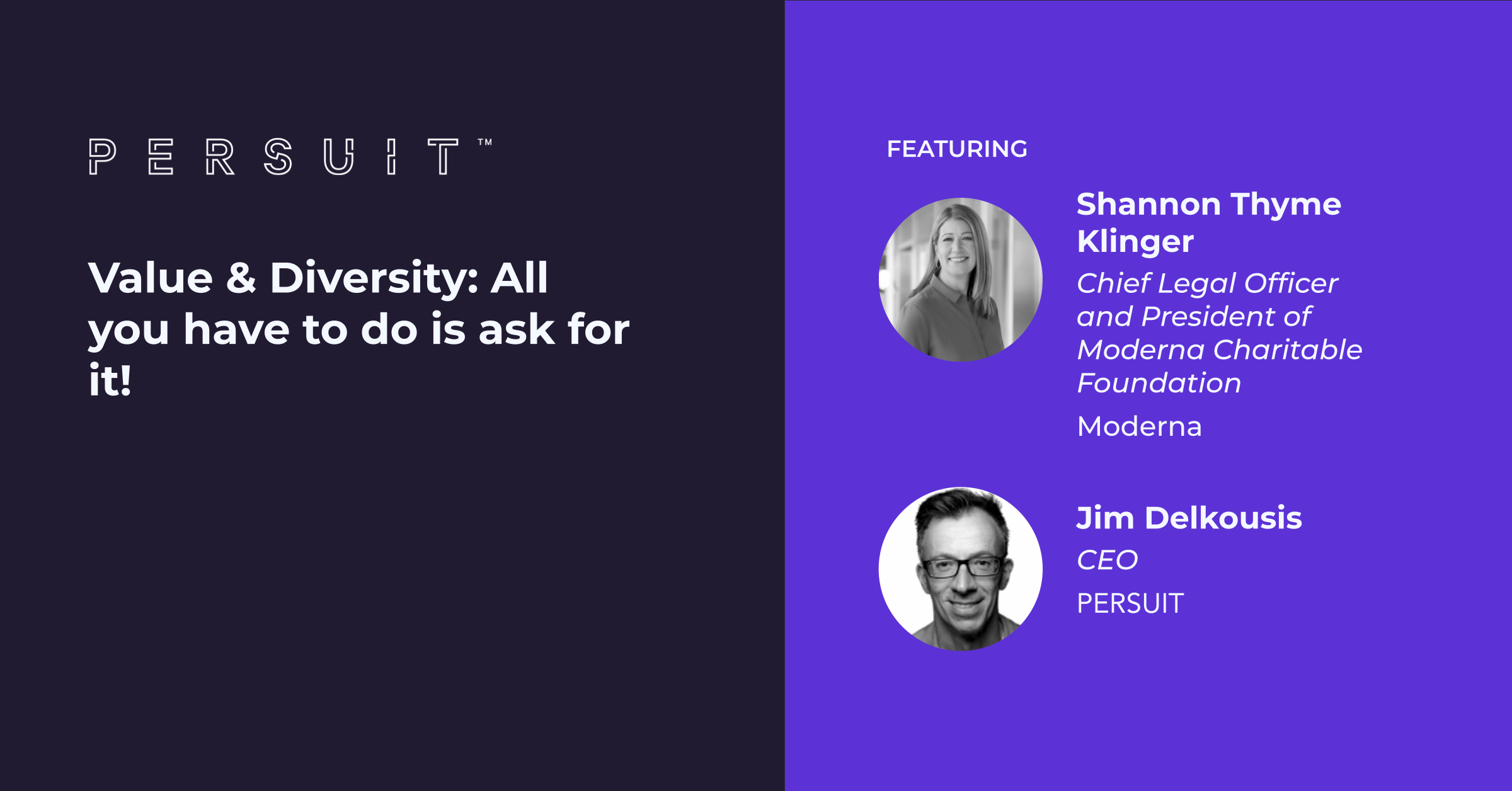 Webinar: Value & Diversity: All you have to do is ask for it!
This Legal Leaders & PERSUIT webinar explores how legal technology is empowering GCs around the world to deliver value-based outcomes by simply asking. Learn how to:
Simplify your outside counsel program to spend more time on what matters
Leverage technology to take the guesswork out of firm selection
Benefit from outcome-oriented and value based counsel for better legal outcomes
Fill out the form and receive a copy of the webinar in your inbox.