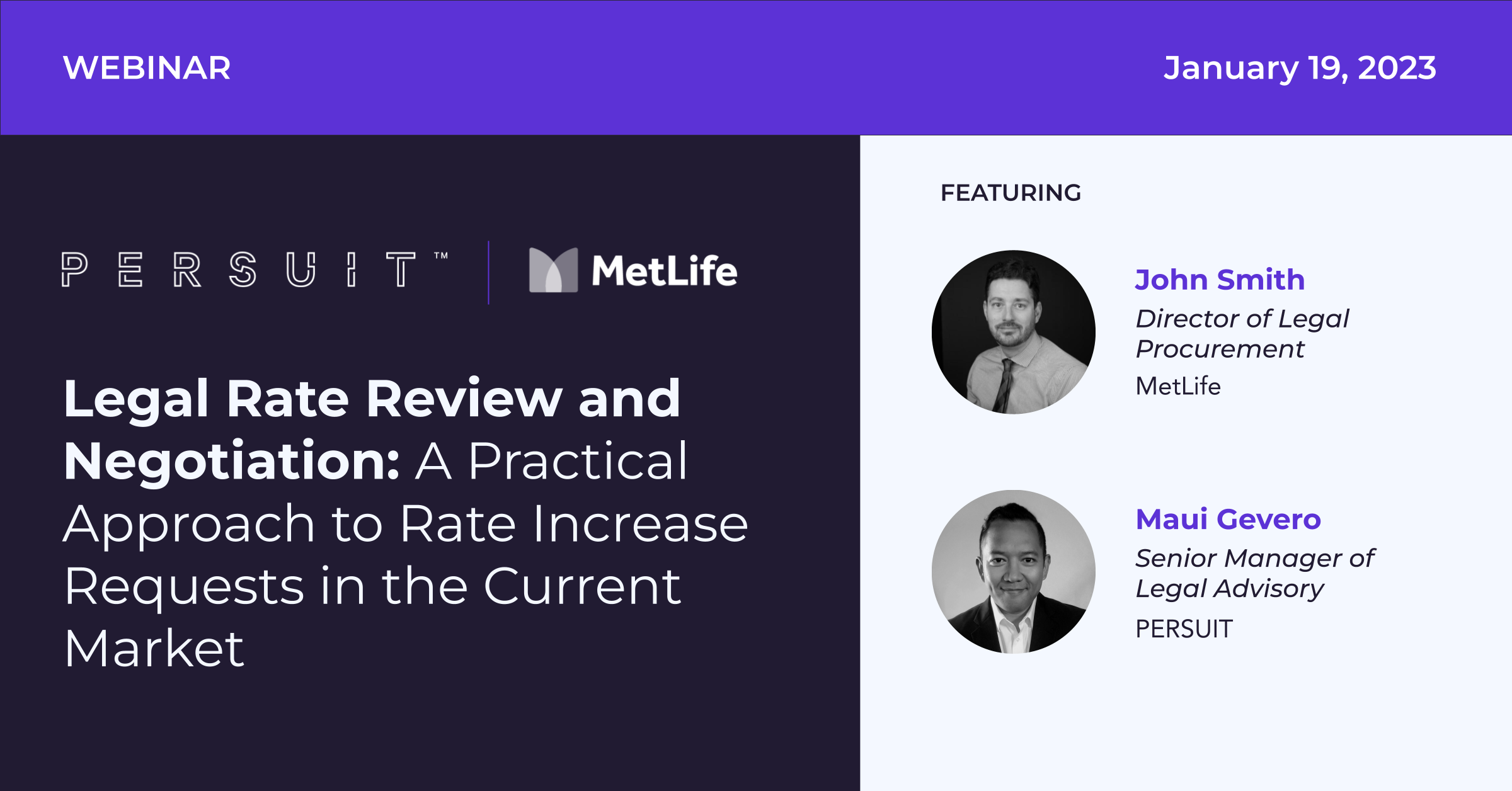 Legal Rate Review and Negotiation: A Practical Approach to Rate Increase Requests in the Current Market
Rate increase requests and rate negotiations are stressful for everyone — including in-house teams and their partners on the law firm side.
In this webinar, you'll hear practical strategies from two legal operations experts with years of experience managing rate reviews and negotiations:
Maui Gevero, Senior Manager of Legal Advisory at PERSUIT
John Smith, Director of Legal Procurement at MetLife
Questions discussed during the webinar include:
What are the current market conditions and outlooks in legal?
What are the basic law firm economics that every legal department, operations, and procurement team should understand?
What are the best practices for negotiating rates in this environment?