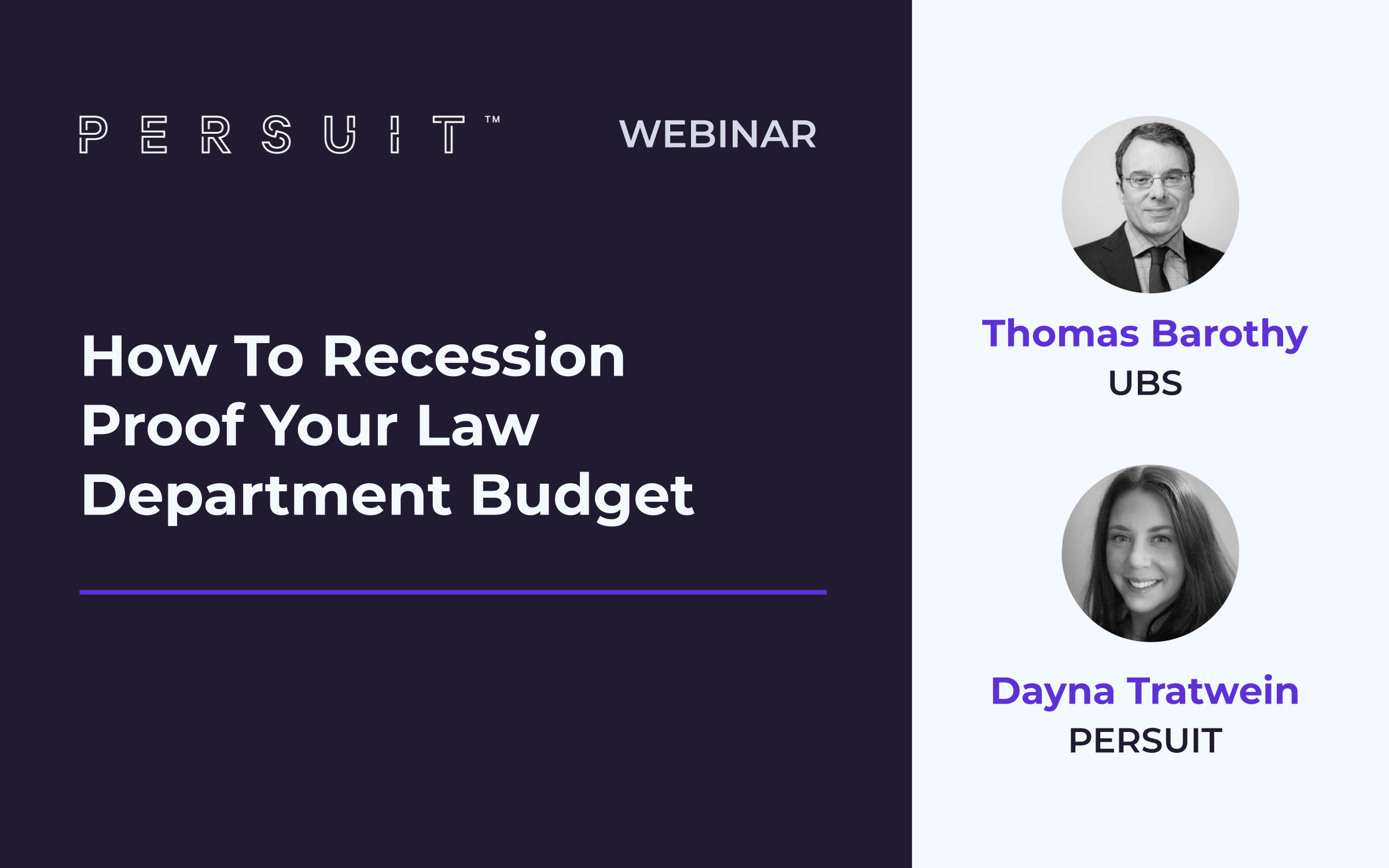 Webinar: How to Recession Proof Your Law Department Budget
Listen to Thomas Barothy, ex-Group Legal Chief Operating Officer of UBS, and Dayna Trautwein, Director of Customer Success, PERSUIT, as they explore the importance of taking a look at your legal services and getting a better control over your costs as signs of a recession loom upon us no matter how small or large your team or spend is. You'll walk away with strategic insights, key learnings and best practices that you can start applying today.
Fill out the form and receive a copy of the webinar in your inbox.